Hi I'm Daniel Ostrovsky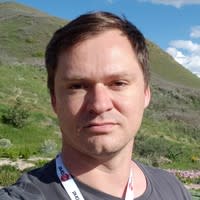 Web development (Full Cycle) expert and teams manager with over twenty years of experience in the industry. Meetup organizer - "NG-Heroes".Volunteer at Tech-Career, nonprofit organisation which target to attain and advance professional careers In Israel's High-Tech for Ethiopian Israeli young adults. Full Cycle Dev. enthusiast, Public speaker and writer, Community leader.
I'm passionate about family, about my gorgeous wife and my adorable kids. In my free time, I'm "**The Best Developer in The World**" *based on my wife's ranking*.
TypeScriptJavaScriptAngularReactReact-NativeAWSDockerKubernetesArgoCDJenkinsMongoPostgresDynamoDb